Customer shopping journeys generally vary from one shopper to another. These customers walk through your doors because they see a great product on display. Others may find you while doing online research. Maybe you have customers referred to you by their friends.
Anyone who decides to buy from your shop, regardless of how they found you, ends up at the same place: the point of sale (POS system). This is when the sale is complete, and the items are handed over to the customer.
Needless to say, the point of sale is a vital part of any shopping journey, which is why it's critical to provide a positive experience for customers.
Having the right POS system is the first step to providing your customers with satisfaction and customer experience.
This is precisely what we will explore in this article. We'll walk you through the elements to consider when looking for a solution and how to choose the best POS system for your business in this article.
Let's get started.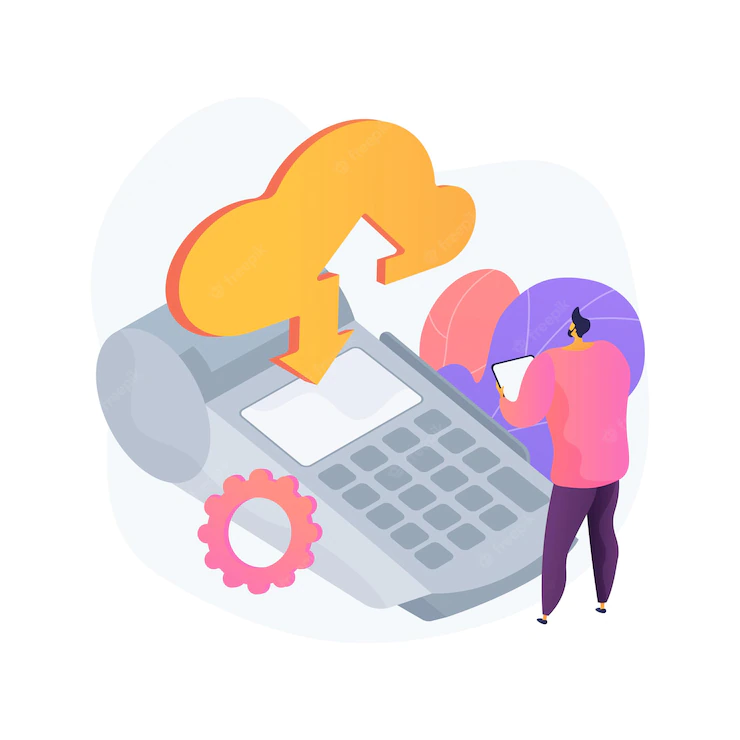 What is a Point-of-Sale (POS) System?
The components that make the point of sale procedure easier are POS systems. It comprises the hardware and software that you employ to process sales. If you want to learn more about these two types, you can refer to one of our other blogs here.
A POS system is basically a cash register that allows you to track sales, accept payments, and print receipts. However, point-of-sale systems have advanced over time, and many current POS solutions also include inventory management, analytics, and CRM features.
Let's discuss what you need to look for when choosing a point of sale (POS) system.
What to look for when Selecting the Best POS System for your company?
Now that we've reviewed the fundamentals of point of sale systems and what they're, let's look at some of the most important factors to consider when choosing a solution for your company. I will discuss the six factors that will help you in selecting the best POS system.
1. Determine your Company's Requirements
It's easy to leap into research mode and start looking for POS firms to contact, but first, perform some internal research and decide what you need. This can help you determine what you need (and don't), making your search much easier.
2. Defects in the Current System
If you already have a POS system and want to replace it, begin by analyzing its flaws. What functionalities aren't included in the solution? What are some chores you hope it would allow you to complete? What are your aches and pains?
Make a note of the answers to these questions and utilize them while looking for solutions in the marketplace. For example, if one of your system's flaws is its inability to accept gift cards, you should consider it when comparing options later.
Discussing your POS system with your staff is also beneficial. Ask your cashiers and employees the above questions and keep track of their responses.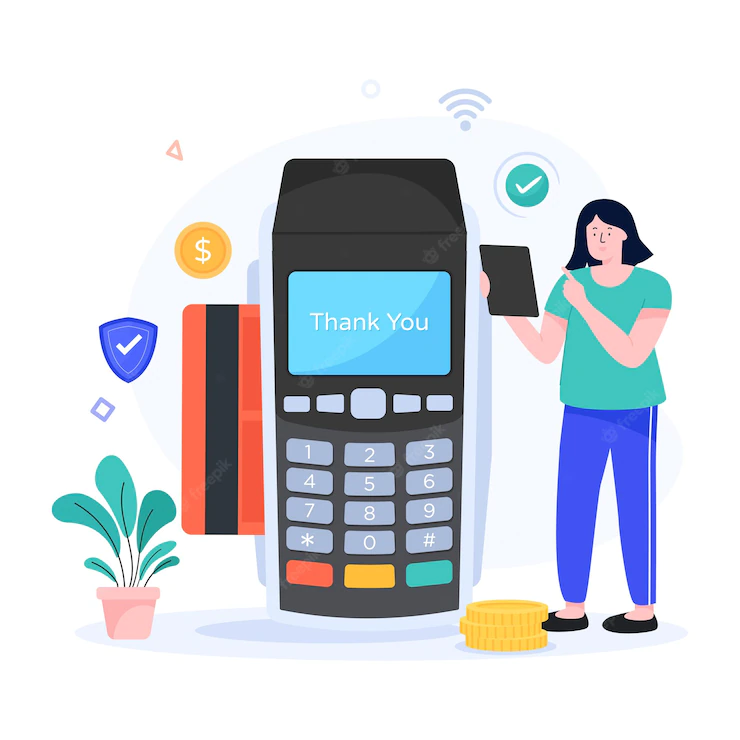 3. Choose the Right Hardware
Because POS equipment is an expensive investment, if you already have a setup and are satisfied with your hardware, look for options that work with what you have.
Assume you're running your POS on iPads. In this scenario, you'll want to seek solutions that work well on an iPad.
Also, keep track of equipment like barcode scanners, credit card terminals, drawers, and printers to ensure that your select POS system is compatible with them.
4. Apps or Software that you use
The same may be said for any program or app you use. If you're comfortable with your accounting software, CRM, e-commerce platforms, and other business tools, be sure your point of sale system works with them.
5. Your Strategy
It's excellent to be aware of your present demands, but you should also be mindful of your future wants. What does your business plan entail? Do you have any plans to grow or try anything new in the coming months or years? You'll need a solution that can adapt to your changing needs.
Assume you plan to expand your business soon. If that's the case, be sure your POS system supports many stores and allows you to manage several locations easily. Perhaps you'd want to overhaul your customer loyalty program and add new benefits. If this is the case, make sure your POS provides loyalty features or connections that can help you achieve your goal.
6. Your Budget
You need a system that matches your budget for obvious reasons. Restaurant POS systems and retail POS software prices and billing arrangements differ from one vendor to another.
Some solutions demand a monthly membership fee ranging from $29 to over $500. Other companies take a portion of your sales, and some POS software companies do both.
Your requirements and budget determine the ideal POS system. However, the fees you pay will be determined by criteria such as:
a. Features and Functionalities
b. The Number of Locations
c. The Number of Users
d. Transaction Volume
e. Catalogue Size
f. Customer Database Size
7. Determine the Characteristics and Capabilities of the POS system
Based on your acquired information, you should understand what you need in a point of sale system. Here's an overview of the different features and functions to look for in your POS system to make this stage easier: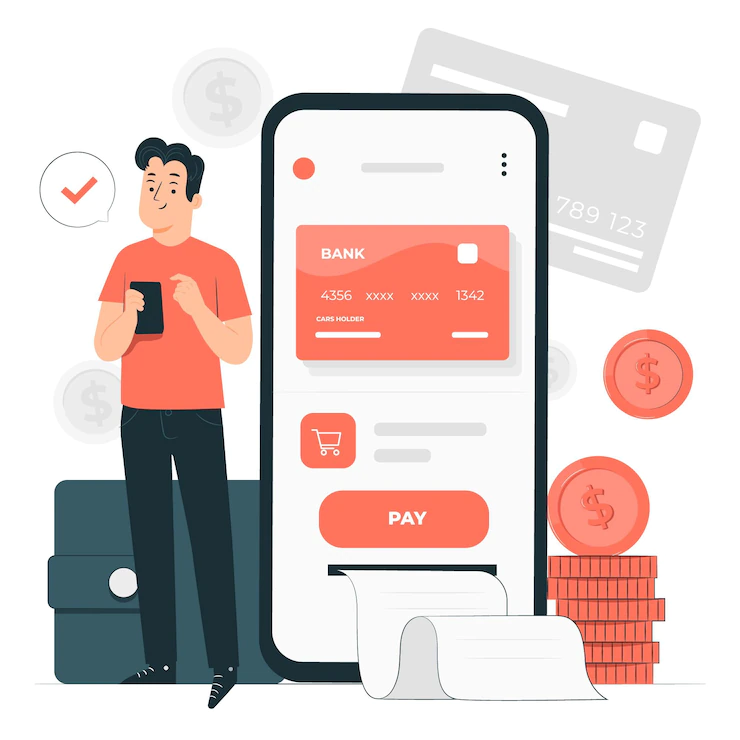 a. The Checkout Process
Because checkout is the core of the point-of-sale process, ensure your POS system can deliver the experience you want. Here are a few things to think about:
Product search and selection. How easy is it to input products when you're ringing up sales? Are you able to scan barcodes properly? What is the software's search functionality?
The sale screen's speed and intuitiveness. You'll be able to ring up sales quickly and keep lines moving with a quick and straightforward POS. If at all feasible, have your cashiers try out the POS system and assess its usability.
Experience with customers. In addition, the POS system should provide a positive client experience. You may need to consider features like the capacity to record the shopper's signature or the ability to give tips, depending on your business.
Supported Devices. This, too, is dependent on your current arrangement. A computer-based POS system will be ideal if you have a big cash wrap in your store. A mobile POS system, on the other hand, is essential if you have limited space or need to ring up sales on the go.
b. Catalog Management
You probably have a menu or catalogue that lists your options, whether you're selling physical goods or services. When choosing a POS system, look for one that allows you to track and manage your catalog easily.
Here are some things to consider:
Catalog entry. Make sure it's simple to create your catalog. The system should ideally allow you to mass submit items or services. Also, check over the many forms you'll need to fill out and ensure the system permits you to enter all required data. If having supplier data is vital to you, ensure the POS system allows you to enter and track it.
Variants. Is the system capable of managing and tracking numerous sizes or colors if you sell things in multiple sizes or colors? Inventory management can be complex, so select a system that makes it simple to keep track of inventory.
Bundles. Make sure your software allows you to arrange things in your catalog if you offer product or service bundles.
c. Multi-channel functionality
Choose a POS solution that can interface with your other channels, such as an e-commerce shop, online marketplaces, or social media, so that you can track and manage your sales in one location.
d. Customer management
Your POS system should ideally assist you in growing and managing your consumer base. Some characteristics to look for are:
Ability to capture customer details. Choose a POS system that allows you to record consumer information at checkout if customer management is crucial to you.
Customer interaction. It would also be beneficial to have a point of sale system that allows you to email your customers.
e. Analytics and Reporting
Your POS system should provide you with the information and data required to make better business choices. Select a solution that includes:
Sales reports (i.e., how much money was made in a specific period or per store/channel)
Reports on inventory and catalogs (i.e., your best-sellers, slow-movers, etc.)
Customer reports (i.e., your top spenders, repeat customers, inactive shoppers, etc.)
f. Integrations
Select a solution that is compatible with your existing applications and software. You want your POS to communicate with apps like:
Accounting software
Payment processor
Ecommerce site
CRM
g. Compliance and Security
Your POS system should be capable of safeguarding your company's and customers' information. Ensure that any solutions they provide are up to date and comply with all applicable rules and regulations.
You should also inquire about the sorts of data collected by the POS firm and what they do.
Conclusion:
If you've read thus far, you've figured out what you need in a point-of-sale system and are ready to start searching for one. Do your research to get the best POS system by:
Inquiring with other merchants
Searching for businesses on the internet
Reading merchant testimonials
These methods will help you narrow down your search, and you can then begin calling suppliers, scheduling demos, or trying out other options.
We at FS Qatar provide excellent POS software systems and solutions for all your needs. Do check us out at this link.
Good luck, and we hope you discover the perfect POS system!